HISTORIC BOXING NEWSPAPERS
You will enjoy reading these historic
newspapers and articles. Some of the
greatest boxing events from the 1800's
through modern history.

Very EARLY 1730 BOXING Report


COUNTRY JOURNAL: OR, THE CRAFTSMAN,
London, Oct. 17, 1730 Pg. 2 news under "London" includes: Wednesday at Mr. Figgs Amphitheatre was fought a decisive Battle between the said Mr. Figg and Mr. Holmes, the Irish Hero, when at the second Bout the latter, in defending his Head, received such a desperate Wound in his left Arm, as obliged him to yield, without having been able to give his adversary one Cut.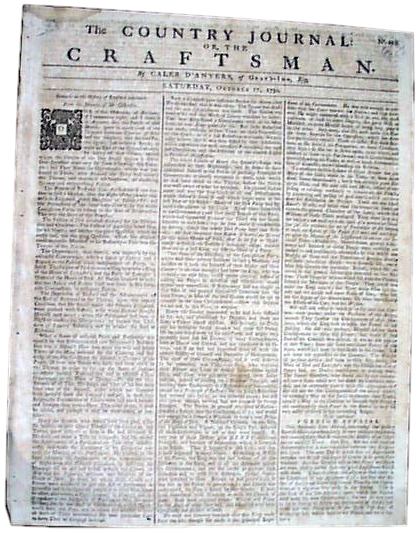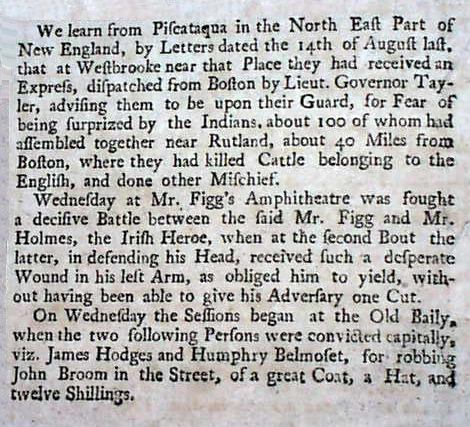 Small folio-size, 4 pages

Historic boxing newspapers and articles.